Orange Appalam is the best Appalam Manufacturers in Tamilnadu, India, Madurai. As a Best Manufacturers of Appalam in India, We are monitoring our quality regularly.
Appalam is a Eatable product like a side dish . we can eat this product with curd rice and any food items. It is very crispy and crunchy . people who like this product, they feel to eat if they eat that product they will like our product .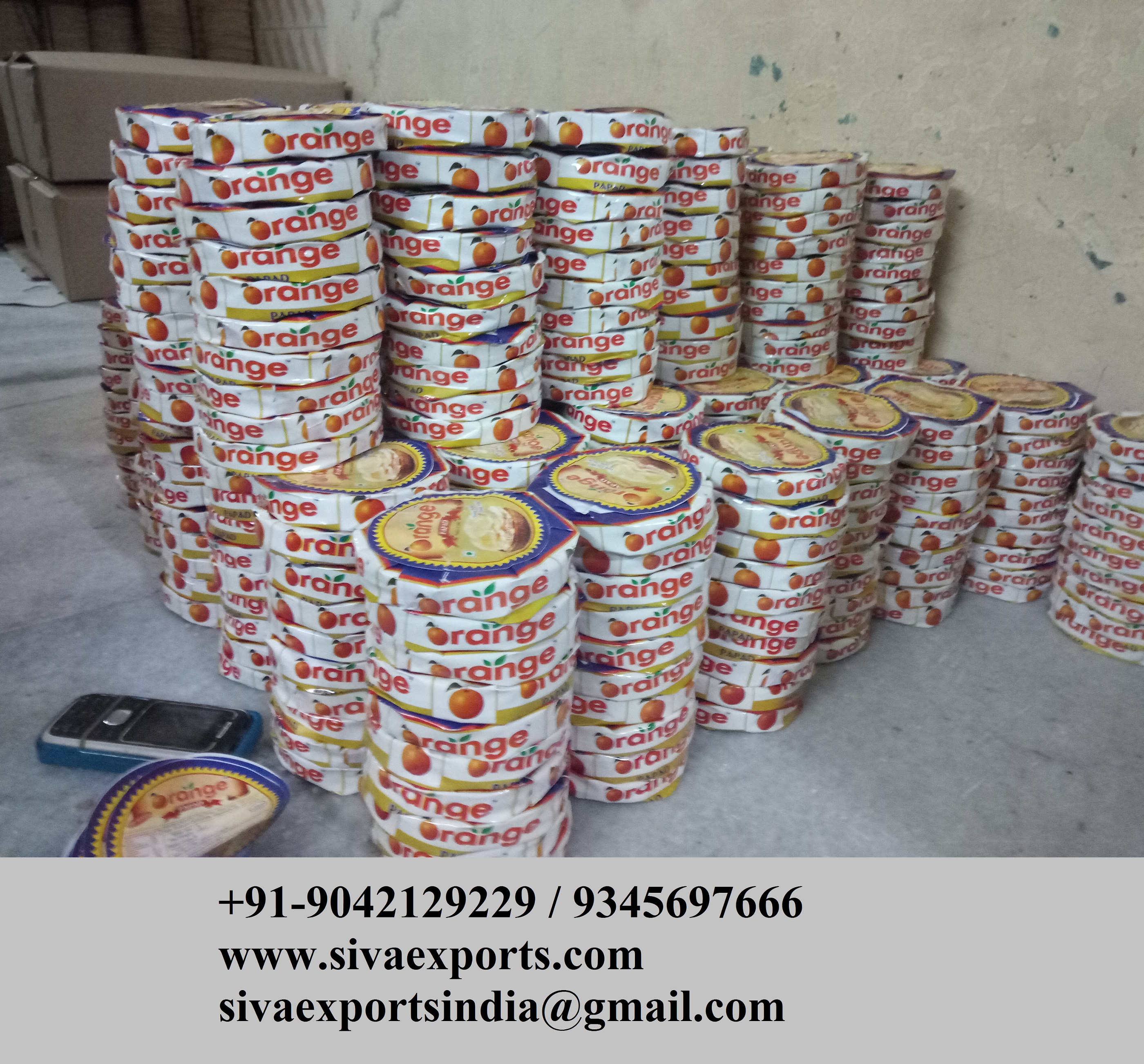 We are providing good quality item to customers. Moreover Our ultimate aim should satisfy the customer needs. We offers good quality and offers for wholesale dealer.
Also These products have quality approval. Our products are 100% manual made and are hygienically processed.   We are one of the most reliable companies in this business and are into offering Crispy Appalam Papad.
Also Leveraging the skills of our qualified team of professionals.
we are instrumental in, manufacturing and trading a wide range of Appalam Papad. Offered products are timely provided by us.
Gently let the Appalam in Hot oil, one by one (Fry Pan) and press gently with the spoon so that it does not curl. For 3-4 seconds, place on serviette to drain excess oil until dry and crisp and then serve.
Our team members help us to satisfy our valuable clients in every manner. Their dedication towards the company shows that the employees of our organization are devote towards the company and can do anything for the bright future of the company. They all work in coordinating manner with each other and never create any type of conflict in the company campus.
Till In Indian food, Papads place a vital role by various types. Also Papad is one of the traditional foods of us and it has a unique place in Tamilian's cuisine. Traditionally papad is made by pure dhal. Nowadays it can be make by using Papad khar, urad dhal, rice flour, etc.,